Leonardo DiCaprio is one of the best actors of our time. He is the winner of the oscar 2016 and has won many awards and has many nomination through all his career.
Today we will dive in 44 Leonardo Dicaprio quotes to get some of his wise words and get inspired to reach success in life.
Let's start!
1.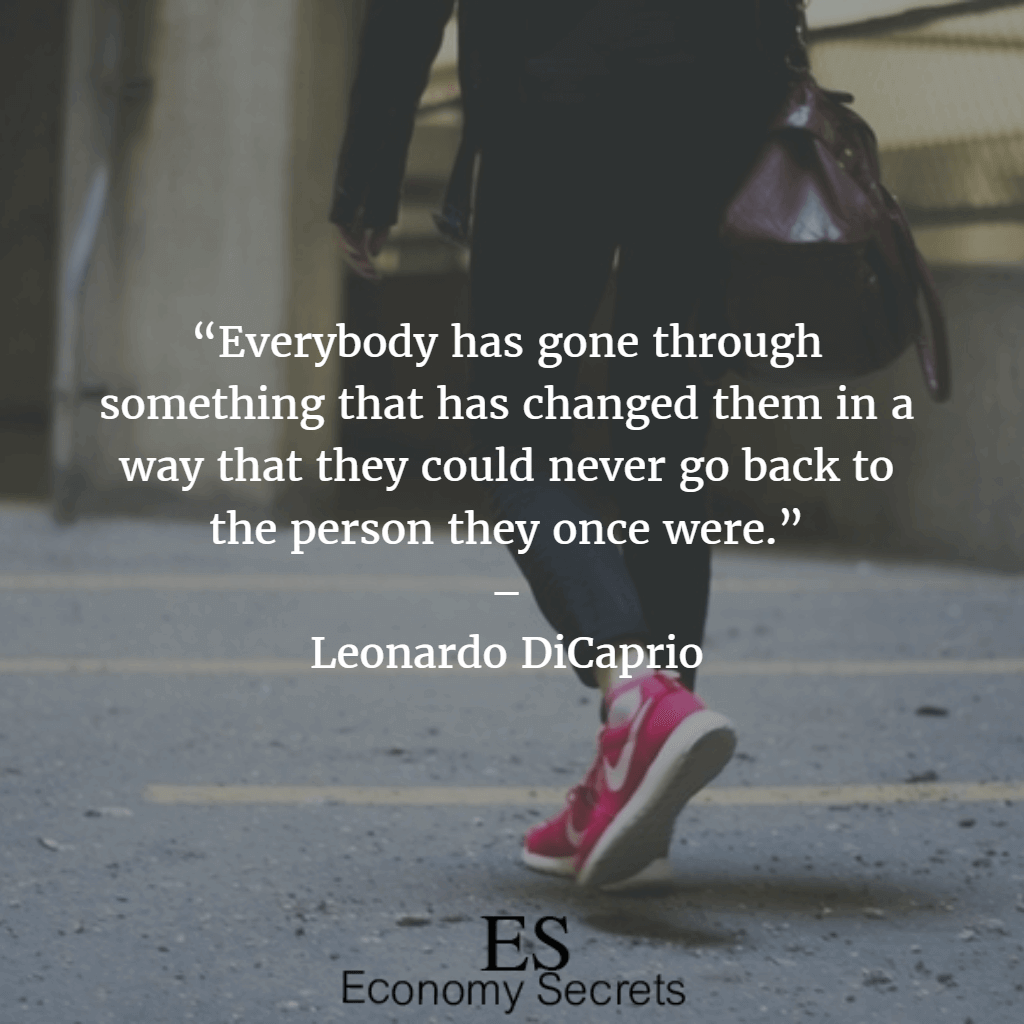 2.
"Fall in love with the person who enjoys your  madness. Not an idiot who forces you to be normal." – Leonardo DiCaprio
3.
"I'm not the kind of person who tries to be cool or trendy, I'm definitely an individual." – Leonardo DiCaprio
4.
5.
6.
"I'm just starting to scratch the surface of what really makes me happy and it's taken me a while to admit that acting like a little child and being a jerk and a punk is fun." – Leonardo DiCaprio
7.
"The best thing about acting is that I get to lose myself in another character and actually get paid for it… It's a great outlet. I'm not really sure who I am – it seems I change every day."– Leonardo DiCaprio
8.
"I was always the kid in school who tried to get attention, not necessarily the class clown, but I'd do little unexpected performances." – Leonardo DiCaprio
9.
"It's easy to fall into the trap of believing all the hype that's written about you… Who knows? In a couple of years, you might find me in the loony bin!" – Leonardo DiCaprio
10.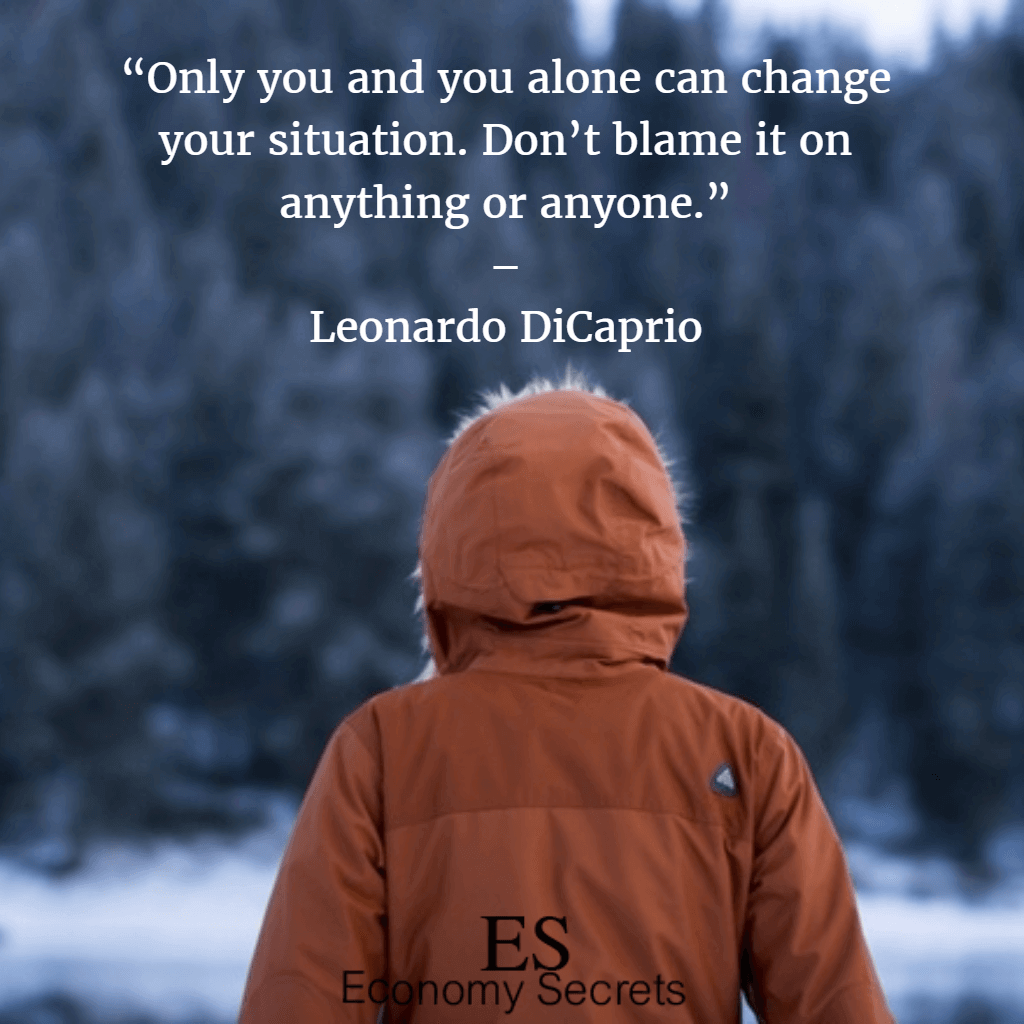 11.
 "I realize that I do not change the course of history. I am an actor, I do a movie, that's the end of it. You have to realize we are just clowns for hire. After I had success it was great, at first, not to worry about money. It was on my mind when I was growing up." – Leonardo DiCaprio
12.
"I've never been Romeo who meets a girl and falls for her immediately. It's been a much slower process for me each time I've gone into a relationship." – Leonardo DiCaprio
13.
"School, I never truly got the knack of. I could never focus on things I didn't want to learn."  – Leonardo DiCaprio
14.
"Relationships are like electric currents." – Leonardo DiCaprio
15.
16.
"I have learned from my experiences in this industry that there is absolutely no way to control people's opinions on your performance in your movie. You go out there, promote your film and hope people like the work you did."  – Leonardo DiCaprio
17.
"Portraying emotionally ill characters gives me the chance to really act." – Leonardo DiCaprio
18.
"The good thing about acting is that it always keeps you on your toes… It's not like any other job where you can go in and do the same thing as yesterday." – Leonardo DiCaprio
19.
"I don't see why I can't have friends of both sexes without wild rumors being circulated. It's crazy." – Leonardo DiCaprio
20.
21.
"I've always been spontaneous and outgoing… I've tried lots of things so I've got some good life experiences, which is great 'cause it means I've got lots of material to work with as an actor."  – Leonardo DiCaprio
22.
"I prefer ordinary girls – you know, college students, waitresses, that sort of thing. Most of the girls I go out with are just good friends. Just because I go out to the cinema with a girl, it doesn't mean we are dating."– Leonardo DiCaprio
23.
"I didn't know what types of movies I wanted to do. I want to do things that are different. I want to take my time with each role."  – Leonardo DiCaprio
24.
"Everywhere I go, somebody is staring at me, I don't know if people are staring because they recognize me or because they think I'm a weirdo." – Leonardo DiCaprio
25.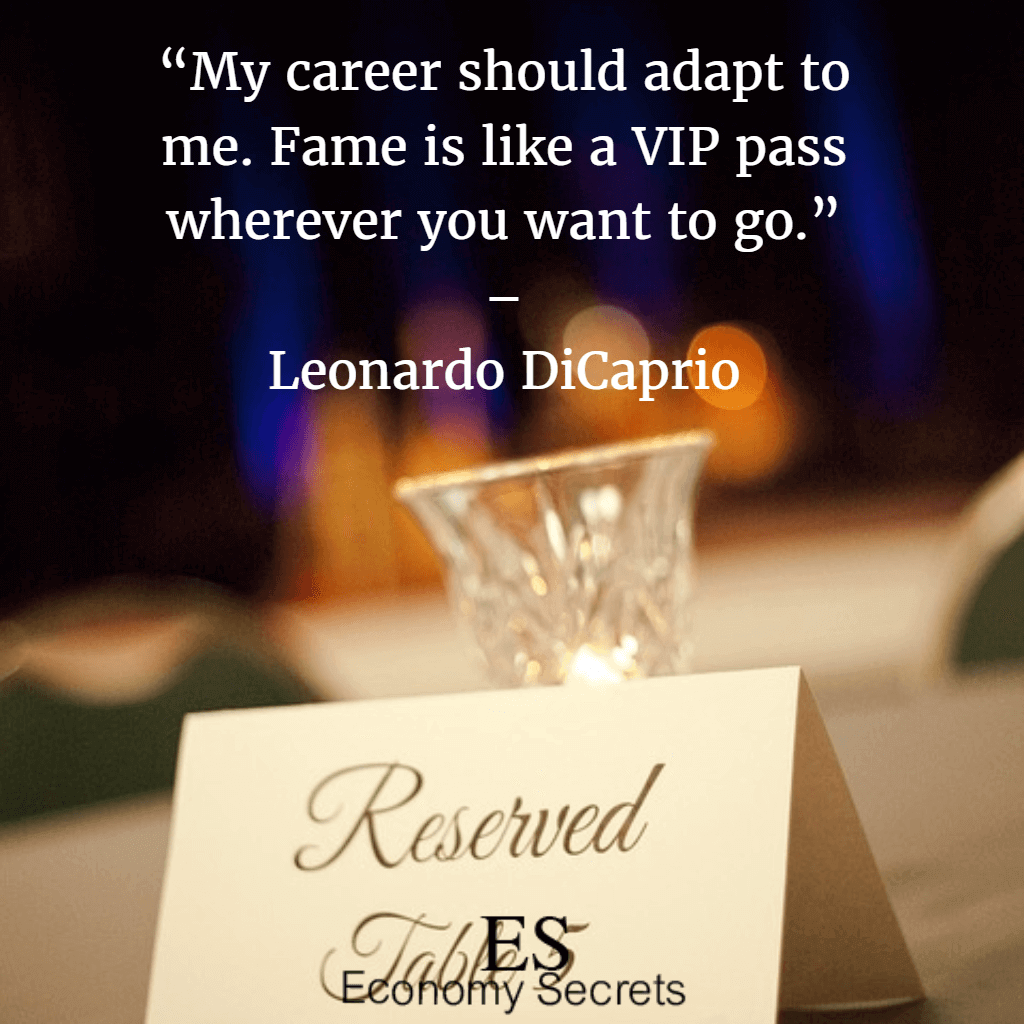 26.
"Thirty is a very good age for an actor: you can play both young and old men." – Leonardo DiCaprio
27.
"Raising awareness on the most pressing environmental issues of our time is more important than ever." – Leonardo DiCaprio
28.
29.
"Why Worry?" – Leonardo DiCaprio
30.
31.
"It's business! Leave your emotions at the door." – Leonardo DiCaprio
32.
"97% of the people who quit too soon are employed by the 3% who never gave up." – Leonardo DiCaprio
33.
"Smile, Nod, Agree, and do whatever you were going to do anyway." – Leonardo DiCaprio
34.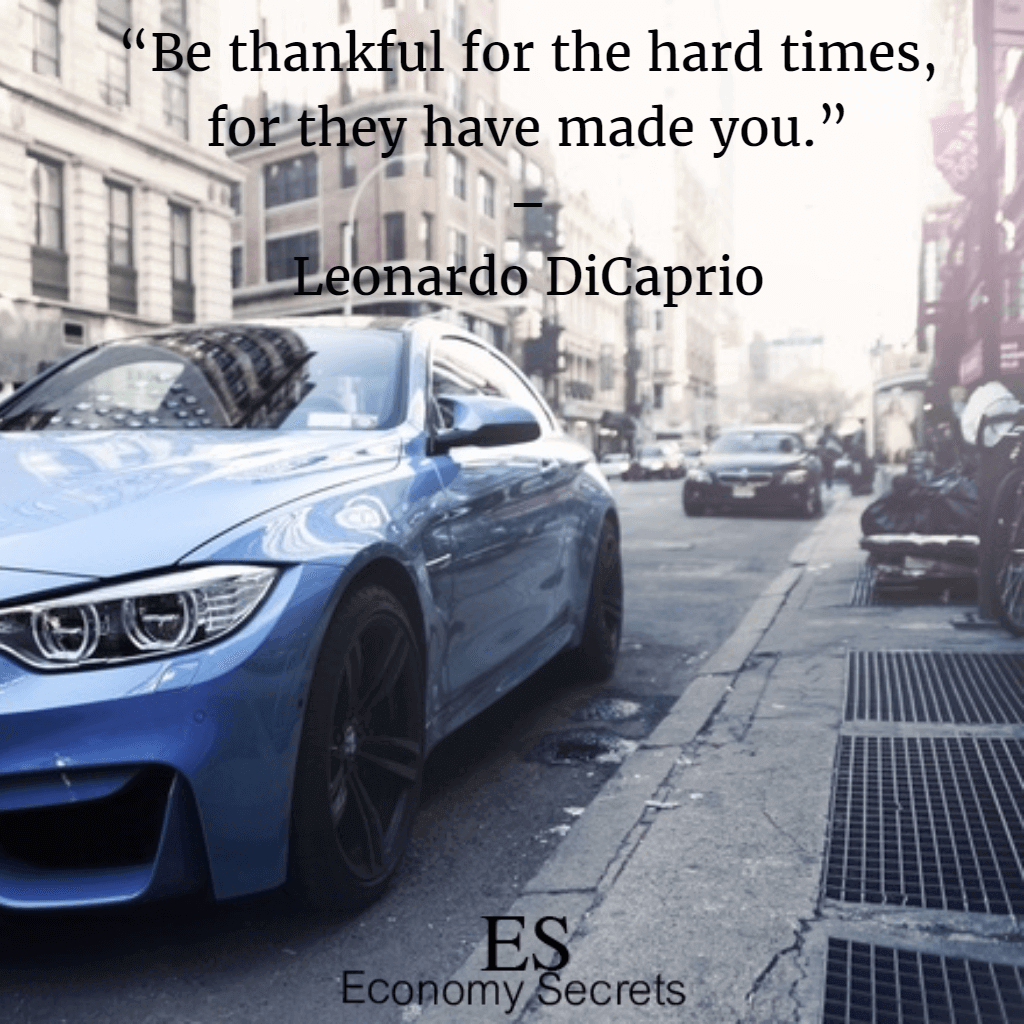 35.
"I will succeed and nothing in this world is going to stop me." – Leonardo DiCaprio
36.
"We are all shaped from memories we have as young people." – Leonardo DiCaprio
37.
38.
39.
40.
41.
"I'm Really moved by all the people on the internet demanding that i should win an Oscar. but to be honest, I only do this job because i love it, not to win prizes" – Leonardo DiCaprio
42.
43.
44.
Between all these Leonardo DiCaprio quotes, which ones are your favorites?
Let us know about it in the comment section below.