Barbara Corcoran is an American businesswoman, who is famous for being a TV host alongside Mark Cuban, Lori Greiner, Daymond John, Robert Herjavec and Kevin O'Leary.
Barbara is a multimillionaire and no she didn't inherit it, she worked hard to get it. It took her a lot of work and perseverance. The path to success is always a long one, hopefully, through her wise words and bits of advice, we get some help to be on the right one.
Today we will see 14 Barbara Corcoran quotes that will surely encourage you and help you to succeed in the business world.
1.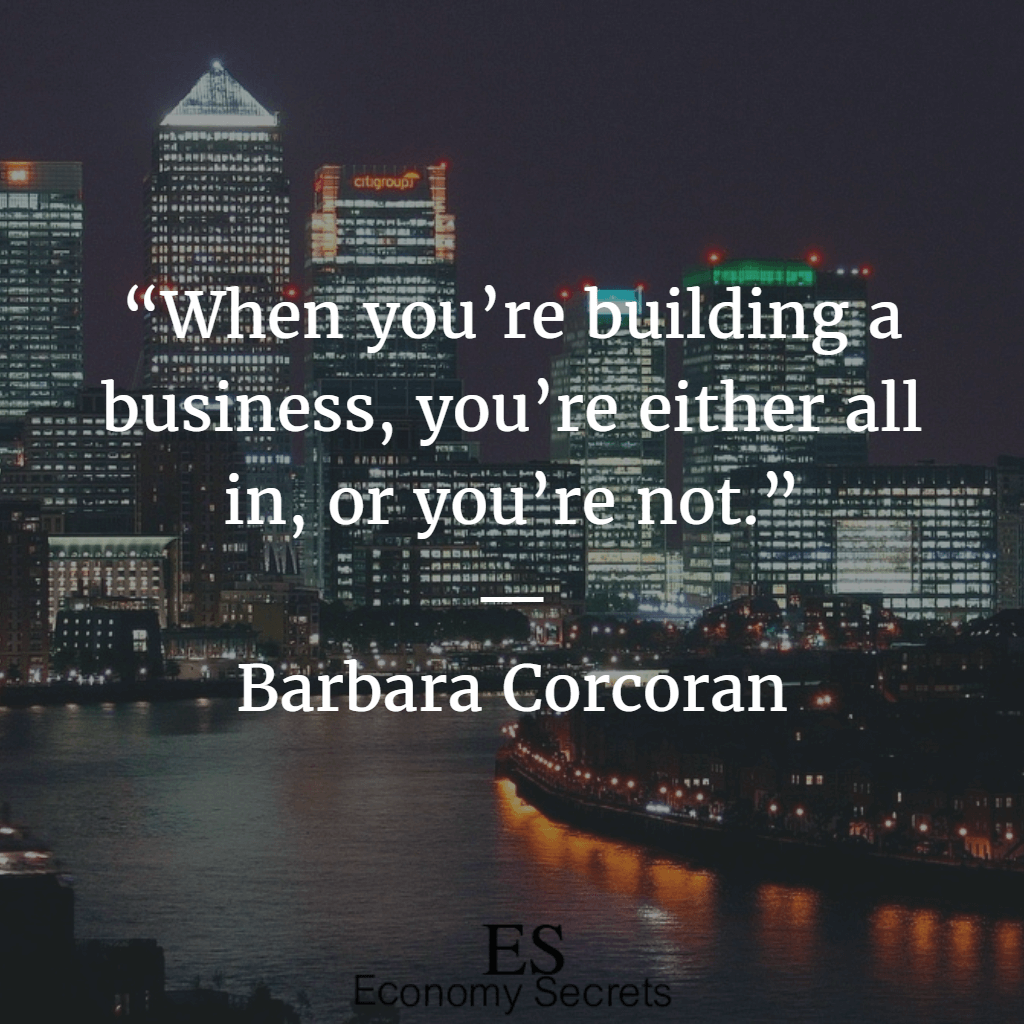 2.
"Your heart must always be in it. That's part of an entrepreneur's DNA." — Barbara Corcoran
3.
"Don't get cocky just because you've had a good run. You can lose your business as fast as you've earned it." — Barbara Corcoran
4.
5.
"When you're selecting team members to join your startup or small business, make sure you pick someone who shares your vision and is just as enthusiastic as you. That sounds like a no-brainer on paper but watch out, because in real life the search can be difficult." — Barbara Corcoran
6.
"Make sure you pick good people to build your business with, as they'll determine 80 percent of your success. The best people are honest and have lots of enthusiasm. Don't worry too much about their level of experience when you're interviewing, as the right attitude always delivers much more than just experience." — Barbara Corcoran
7.
8.
"If someone doesn't fit in your company, you have an obligation to get rid of them, because you're holding them back from excelling elsewhere." — Barbara Corcoran
9.
"A complainer is like a Death Eater because there's a suction of negative energy. You can catch a great attitude from great people." — Barbara Corcoran
10.
11.
"Money is not the only thing that motivates employees. It's about making them happy." — Barbara Corcoran
12.
"People want to do business with someone they like. If people like you, they're going to want to do business with you. And if they don't, you're going to have an almost insurmountable obstacle to overcome." — Barbara Corcoran
13.
"Don't you dare undermine the power of your own instinct." — Barbara Corcoran
14.
"Your business is a part of yourself. Should it be? Who knows, but it sure feels that way. You can never really leave it." — Barbara Corcoran
Between all these Barbara Corcoran quotes, which ones are your favorites?
Let us know about it in the comment section below.