The successful traders are like some athletes that give great performances and get big rewards in return from the club or country they are representing. The same way, traders do great performances for financial firms in order to get huge commissions. For example, let's assume they will get 2% of the profits of a transaction. When you are trading with millions of dollars, the profits will logically be around hundred of thousands of dollars or even millions so the 2% will certainly be around many thousands of dollars!
(never underestimates small percentages…even 0.01% can be a lot.) 
But unlike the normal sports athletes, when traders commit mistakes they can get penalized…A LOT! It's not easy at all to be "playing" with millions.
Being a trader is risky, and you have to be self-confident and be a master when it comes to handling stress. That's how, even through all the difficulties of the work, there are so many successful traders around the world and through all the history.
But many successful traders revealed how much their lives were a mess. They were living in a world that they actually don't like, that some of them even hate! They were living in a world that took a lot from them and drown them in more cupidity than they would have ever imagined themselves have.
Today I am going to show you, through some autobiographies of some traders, who have reached the peaks of the financial world, how much that world is so dirty and how it ruined their life even if they  got millions from it. We are going to discover the sad life of successful traders.
I chose to give you 3 examples of successful traders who got ruined and destroyed by that world:
Jérôme Kerviel
Geraint Anderson
Jordan Belfort
Each one of them was a successful trader, and each one worked in a different Financial place. Jerome was in France, Geraint in the city, London UK, and Jordan in the USA.
Each one of them after the drama they got from that work they wrote autobiographies where they describe the chaotic financial world. The books are:
Let's go through each one of these books and have a little glimpse about the sad life of these successful traders.
L'engrenage – JérômeKerviel
Who is Jérôme Kerviel?
Jérôme Kerviel was born in 1977 in  Pont-Abbé, France. He grew up at Pont-Abbé with his mother who is a retired hairdresser and his dad who died in 2006. He also has an older brother, and was married but got divorced when he started having troubles.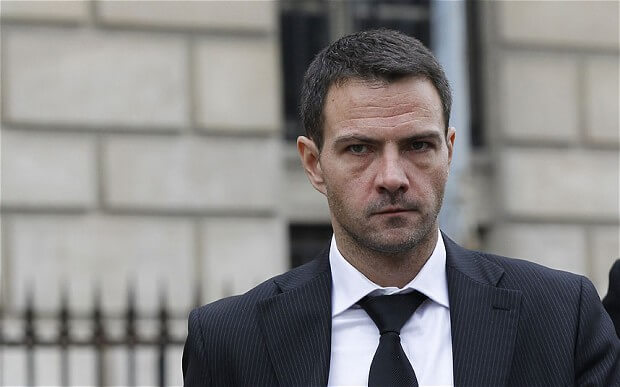 He graduated in 2000 with a Master in Finance from the University Lumière Lyon 2. And before that achievement he got a bachelor degree in finance from the University of Nantes.
Jérôme was a trader for the bank "Société Générale" and was accused and found guilty, according to the French justice, in the 2008 trading loss for the Société Générale Bank. The loss was about  $6.9 billion! 
The sentence for him was 5 years in jail. Two of these years are suspended because of a pending appeal, but the odds are against him and he might have to complete all his years in prison.
What has he said in his book?
jérôme Kerviel wrote and published a book in May 2010, L'engrenage: Mémoire d'un trader, in English the title would be: "Downward spiral: Memoirs of a Trader". Unfortunately, I haven't found an English version of the book in the market to share it with you if you are interested in reading it, there is only a french version until now. (As soon as there is an English version I will post it.) I read the book and I found it quite interesting.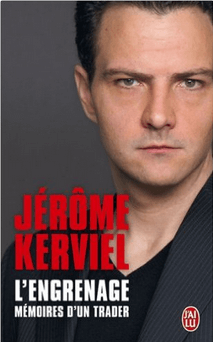 He says in it  almost everything related to him. How he went from being a simple employee in the middle office of Société Generale to become a trader. Details about the year 2007 when he made the bank earn more than 1.5 Billion €. He also describes the financial world and how much it's a big mess.
He spent also a lot of time talking about his private life, his days in prison and how the doors he opened the first day thinking they are the doors of heaven turned out to be the gates of hell.
Finally, the point that I found most logical in the whole affair is the fact that it's impossible and inconvenient that a huge financial firm has no idea about what's going on. How they balanced all the responsibility on him assuming that "they didn't know" is just an irresponsible attitude of a loser.
But well, that's just my point of view about it. Justice might know better and have more details…
The man was married and with a normal life. He became a trader and made a huge amount of money to the bank and asked for a commission of $600,000 and got only the half, and the next year after that huge performance got accused and thrown in jail.
What a sad denouement of his story. I wish for him all the best of luck for the upcoming years and to move forward in his life.
CityBoy-Geraint Anderson
Who is Geraint Anderson?
Geraint Anderson was born in 1972 in London, Uk. He grew up in his parent's house in Notting Hill. He undertook a degree in History  at Queen's College, University of Cambridge and later a Master of Arts in Sussex University.
His family was not proud of his career, and so his older brother who worked as a fund manager in the Dutch investment bank ABN AMRO. He arranged for him an interview and Geraint got the job! He was a utilities analyst, within five years his salary jumped from £24,000 to £120,000. His first three bonuses were £14,000; £ 55,000 and £140,000.
He definitely was a great successful Financial agent and made a lot of money through his work in the City of London. He didn't face any major problems like Jérôme Kerviel, but he wasn't proud of himself. In fact, even if he was getting more and more money, he was feeling sad and miserable instead of happy.
He tried to show to the world that he is happy, while he wasn't, because he was considering himself in a world where all that matters is the appearances.
He consider himself now as a "renegade stockbroker", left the investment world and he just express his anger and disgust from it in many newspapers and mostly on his best seller book "CityBoy"
What about CityBoy?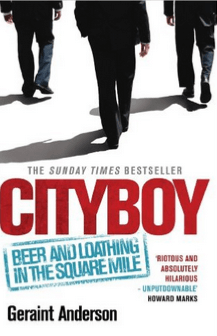 In CityBoy, Geraint Anderson is honest and also funny in some passages. He describes how people are now making money through deals they know they are going to blow up, and that creates insanity.The business deals should help for the general benefits, the two parts should get something useful from it while actually the deals have nothing to do with good business and real investments. That's INSANE!
He says they call them investments, but they are more like highway robberies and scams: "give us the money now, and good luck with the future." Without any respect of ethics at all or good intention in order to make the economy in a better shape.
What I personally didn't like, it's how he says that he has been a visitor of the purgatory, but it's a fact that he made a lot of money in it by playing the Cityboy game of fear and greed pretty well. He said that the price of this money was a part of his soul, but he has done nothing in order to purify himself.
The Wolf Of Wall Street- Jordan Belfort
Who is Jordan Belfort?
Jordan Belfort was born in 1962 in the Bronx, New York City, USA.  His parents were both accountants and he was raised in Bayside, Queens. Jordan Belfort and one of his friends, Elliot Loewenstern made $20,000 selling some Italian ice to people at their local beach.
Jordan
Belfort planned to use that money in order to enroll in a dental school. He did it!
The first thing the dean of the school said to him was:
"The golden age of dentistry is over. If you're here simply because you're looking to make a lot of money, you're in the wrong place."
He left it directly and graduated later from a biology school.
It's clear that Jordan Belfort was always looking to have as much money as possible. His desire for being rich was strong and he were working for it.
After graduating, he  became a door to door salesman of meat and seafood. He started making money from it and then started his own company and hired many employees. However, the business failed and Jordan was in bankruptcy by the age of 25.
He found himself later an internship in the financial department of the bank Rothschild. Even though he will get laid off from it when they will start facing difficulties, he acquires all the basics of the job that will help him later to became a successful multimillionaire trader.
As the rest of the band of successful traders, all the success he reached couldn't save him from all the sorrow he was going to live. In fact, the more he was getting successful the more  his life was becoming meaningless.
The Wolf of Wall Street, really?
Concerning his book "The Wolf Of Wall Street", Jordan Belfort named it like that because back in his time of success at Wall Street, newspapers gave me him that title. In the book, he says that being called the wolf of Wall Street has nothing charming or glamorous. He was called like that because that's what the work in the financial world require from you, you have to behave like a wolf in order to win.
Jordan Belfort shows how much the financial world can help and make it possible to achieve big improvement in life. (He was broke and in bankruptcy when he first joined Wall street, one year later he got many millions…)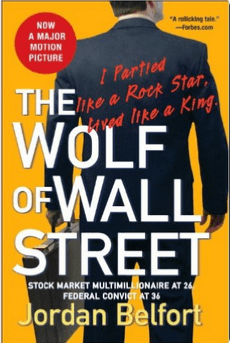 Jordan also shows how much the financial world is drowning in debauchery and immorality. Drugs and sex are the principal  sources that make Financial agents work hard and make a lot of money. It's just getting the world and the humanity more and more lost.
Even Jordan has done the same as all the rest of the immoral traders. He spent a lot of his money in drugs and hookers, was in total debauchery and refused to pay the taxes and started looking for a way to evade his money. He also used some unethical practice in the market that are totally forbidden.
In the end, he got caught by the FBI and spent 22 months in jail and has the obligation to pay back all the clients he cheated on and for all the messes he made.
He assumes now how much becoming a trader has stolen from him many things. He left the love of his life for another woman that will later leave him just by the time he starts getting in trouble.
That book is the only one who has been adapted in a movie between all the three books. As a reader of the book, I find that the movie relates many things in the book but was not too loyal to what has been said in the book.
Here is the trailer of the movie:
You can find it on the Internet. If you don't, you can buy it from Amazon.
Many people, when they look out for traders and find some people making many hundred of thousands of dollars a year, or even millions, think that this job is the best ever. Well, they should see the other face of it, not everyone succeeds and many of them their life turns out to became a hell. Some of them even commit suicide. In that work, there is the sad life of the unlucky traders and also a sad life of successful traders. In both cases, it doesn't end very well.
But I am not going to discourage you if anyone here is interested in doing it, you just have to do it the right way. Try to improve the nasty field not get drowned in the cupidity too. The world of finance needs for the future good financial agents who will work for the general benefit before their own.
If you have any questions or others books related to the topic, just tell me about it in the comments below! I like to read them and it always helps me to acquire more and more knowledge so I would be very thankful to you!
That's it for this time, and see you in the next post!
Image credits:1 2 3