Mark Cuban is currently a Billionaire with a net worth of about 3 billion. He is also the owner of NBA's Dallas Mavericks, and one of the juries of the Shark tank, with Robert Herjavec, Barbara Corcoran, Daymond John, Lori Greiner and Kevin O'Leary.
But Mark Cuban hasn't been born with all of the success that he has nowadays,  there is a long story of all the tough and hard work that he has done, all the problems and controversy he went through to achieve all that  he is nowadays.
Let's take a look at the whole story of that successful man starting from the beginning:
Early life:
Mark Cuban, the son of Shirley and Norton Cuban, was born on 31 July 1958 ( by the time this post got published, he is 56 years old. Don't worry I got shocked too the first time,  I would not even give him 40, he really doesn't look that age! even the app from Microsoft, give him only 41 )
Anyway, he was born on 31 July 1958, in Pittsburgh, Pennsylvania.  The original name of the Family formerly " Chabenisky" got changed to "Cuban" by his grandfather after he landed  on Ellis Island, coming from Russia.
Mark had a typical middle-class childhood, and his father, Norton, was working at a car upholstery shop to fed the family.
Mark inherited from his father and grandfather their tenacity and hardworking, added to that he has some interesting business skills that first shown when he was 12 years old. At that early age, he sold some garbage bags so he could afford a pair of expensive shoes that he liked at that time. After that, when he was in High school he worked in a big variety of little jobs like disco dancing instructor, bartender, and even party promoter! (definitely just by himself I think he could teach and show us how to cover and make a great party.)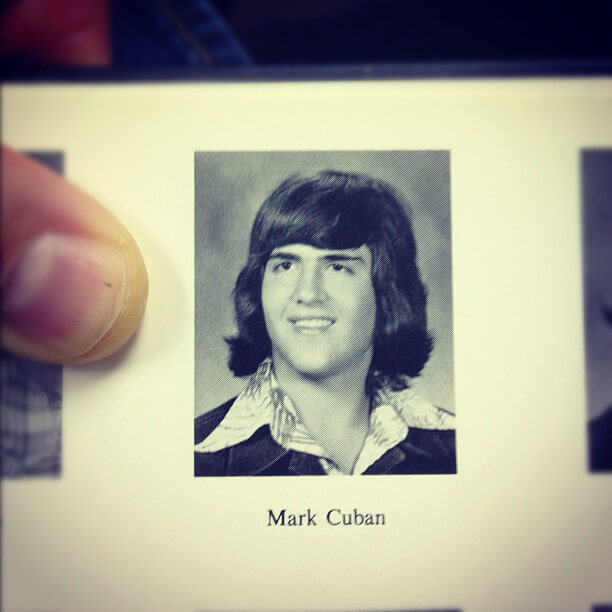 After all the Highschool  period, Mark attended the University of Pittsburgh and after just one year he transferred to Indiana  University. He graduated from the Kelly business school of Indiana University in 1980.
The beginning of his Billionaire career:
First job after Graduation:
After graduating from Kelly business school of Indiana by 1980, he was 22 years old, he went back to his hometown, Pittsburgh,  when he attended to his first job after graduation and it was in Mellon Bank. Back in 1980, most of  (to don't say all) small regional banks were doing everything on paper. Mark Cuban was an Entrepreneur  in his mind, he took the initiative and made a department of the bank convert from paper to the computerized system. He hasn't done just that, he also used to send noted to the CEO where he shared with him his ideas about how to make the bank more efficient, he once send him an article from a magazine about how corporations could save money by withholding Social Security, the CEO sent him a Thank-you note back. And Cuban never wanted to stop, he kept in his entrepreneurial initiatives  by founding a Club  where senior executives will meet with the younger employees in their 20's (like Mark Cuban at that time), start writing a newsletter, done updates on projects and even tried to put some  humor in that. A lot of good things and that's more than all what someone who is very passionate and love his job and the brand for which he is working, that's will just lead to the consequence of his boss liking that and even giving him some rewards. Is that what happened? Totally NOT! His boss just felt so pissed off of the attitude that Mark had, he called him to his office, then  ripped him and yelled at him with phrases like "Who the f**k you think you are ?!"  and all I am the boss here's speech. He made his point to Mark Cuban to never try to go over him or around him or he would simply crash him. And that's how he lost the first job he had after graduating and then went to Dallas for  new adventures.
Dallas: The place where  the road for the first millions started
When he went to Dallas, he moved in an  apartment which had three bedrooms and only three beds. He was with five other guys, he was sleeping mostly either on the couch or the floor. He hadn't a personal closet. He had a pile  put in a place and everybody just knew that it was his. It wasn't a nice place to be proud of, all of them were just doing their best to move out!
His first job there was a bartender in a club.It was a start and a way to have  some money to keep living, not a career choice of course. So he was working by night and looking for  another job by day.
Just one week after than he started,  he answered a want ad out of the newspaper  for someone to sell PC software at the first Software retailer in Dallas. It was an ad placed by an employment agency, so before then he goes directly to the interview with the company he got to go the agency so he will be sent to the agency. There were not a lot of applicants, and the agency needed that the company pays the fees to them, so they sent him to them. So it definitely not causes they taught he is the right person, but they would have sent anyone just to get paid.
He went to the interview with the company, Your Business Software. There were two guys  Michael the president and Doug. Michael ask him if he ever used a PC software before? He had only a  very tiny experience which hasn't impressed them at all. He used all the tricks that you can read about, he used also the phrases  "I promise to work really, really hard", "I will do whatever it takes to be successful" and also "I care about the customer". All the interview begging sentences that he had in his mind. All that he was getting in return is a bad look to his skills and just a " No one applied for that job so.. " look.
Doug, spoke up finally, and it wasn't to congratulate him or show any kind of impressment, but he asked him certainly the hardest question that anyone can get in an interview (at least in this interview ), he said : "What do you do if a customer has a question about a software package and you don't know the answer?". Hard to determine if it's the kind of question where the recruiter just wants to know about your honesty degree and tell them right here in the spot that you don't know, or if it's a question to see how you can deal with hard-unexpected situation, and that question was exactly a hard-unexpected question. After a brief moment when all the brain power of Mark Cuban was doing it best to give a nice answer in the shortest time, Mark said : "I would look it up in the manual and find the answer for them."  Guess what? It was 100% in the right spot, the answer they wanted to hear. Finally an answer that one of them loved! He got hired!
So his career as a PC software salesperson has just started with Your Business Software. The salary was $ 18,000.00 per year. Nice to start with!
He wasn't just a simple salesperson, he had more work to do, and don't even think that cause he is a billionaire now, he certainly was an arrogant person. He was sweeping the floor in that store! He was also the one in charge to open it, and most of all, he was deadly scared about that job! It was going to be the first time ever he will work with an IBM PC in his life, and he have to sell software for it. So what would he do? Well, he done what anyone should about any industry they are working in and what he told his boss in the interview he will do: He read the manuals. Every night he would take home with him different software manuals, and then read, read, read… Read is the best way to learn and acquire knowledge. No matter how much it was late at night, he kept reading and accumulating as much information concerning he software industry. All these reading paid of course ( I personally think that reading always pay), people start thinking that he really knew about software, and as more people were coming and he was the one able to offer some honest comparisons, customers respected that and liked him !
After 6 months, he built a decent portfolio of customers, and  he spent a lot of time in the store's computer learning how to install, configure and run  the software,  he started having customers that ask him to install the software for them. It made him, and the store, earn more since it becomes a consulting help store. He was charging $25/hour which he split with the store. So for each hour of help he provided to customers he earn an extra $12.5 and the store too.
It quickly turned to become  hundreds of extra money per month and more. It makes it affordable for him to move out from the  bad-almost-purgatory-place-with-no-bed-for-him to an apartment  with 3 bedrooms where instead of 6 people living in it, they were only 3. He was finally able to sleep on a BED!
Life was good, earning from consulting fees, getting referrals, calling and convincing companies to get into the business.One of the referral fees brought him $ 1,500.00. It was the first time in his adult life that he got more than 1,000.00 dollars in the bank. ( I think that many people would agree with me, that that's quite an achievement, and everyone when we  just  start in the adult life, we would love to get there )
Then, 9 months after he first start in this career, he got a customer that asked him to come by 9:00 AM to close a deal. No problem for Mark. But the boss didn't want him to go. For him, Mark had to open the store, that's his job. Your Business software is retailers not consulting software company.
The decision time came, and he had to decide what to do since he can't be in two places at the same time. I don't have better words to say what he has done  than  Mark Cuban words that he wrote on his  blog:
"Decision time. It's always the little decisions that have the biggest impact. We all have to make that "make or break" call to follow orders or do what you know is right. I followed my first instinct: close the sale. I guess I could have rescheduled the appointment, but I rationalized that you never turn your back on a closed deal. So I called one of my coworkers to come in and open up, and closed the deal. Next day I came in check in hand from a new customer and Michael fired me."
Fired then… not the first time anyway. It was starting to be like a habit. But most important it made Mark Cuban more convinced that he is totally not employee material. So instead of starting thinking about how to  get the next job, he was thinking about  starting his own company.
It was No job = No money =No way to pay the bills. It wasn't time to just think about starting a company, he had to act as fast as possible.
The first thing to do is to come with a name to the company. Mark Cuban wanted the company to sell computers and software and help companies  and also individuals to install them. He came up with MicroSolutions Inc as a name.
Then, he had to do the hardest part of the new business. He called all the customers that he had to tell them that he got fired, and he is starting a new business if they want to join  him and have business with MicroSolutions. He got asked a lot about  all the things his new company don't have: an office, a phone, investors, employees except him, etc.
The only question that he was scared to face in those phone calls is if he had a computer to work with? Hopefully no one asked, and yes he hadn't one even if he is starting a software company.
Most of his ex-customers weren't interested but tried to be nice with him, like after a break up when a side tell the other "let's be friends". He got only two companies that gave him a chance: "Architectural Lighting" & " Hytec Data Systems"
He started with Architectural Lighting, he offered to refund 100% of their money if the software didn't work for them plus he would not charge them his time while he will be installing and helping them. In return, they will just give him $ 500 that he will need to buy the software, that they need, from the publisher. That's what Mark Cuban calls " No money down" approach to start a business. It worked well. He got business then!
For Hytec Data Systems, it was a company run by Martin Woodall, a very humble person which even if he knew a way more in Technology than Mark Cuban he agreed to work with him. The company sold multi-user systems bundled with an accounting software, Mark part of the job was here to come across some customers that  would use their product, he would get referrals that way.
Mark Cuban got access to Martin offices, and could even use the shared space Martin was giving to the distributors, and when those last weren't here, Mark was free to use this office, and mostly to use the phone office.
He worked mostly the first year with small companies,  companies that he is thankful too cause they trusted him not cause he is the most skilled person in the area but because everybody knew that he would do whatever to get the job done. He got that first year  $ 15,000.00, and more important, he loved each moment during it.
The business kept growing, for both Mark Cuban and Marin Woodall. He kept working hard and  trying to learn as much as he can, sometimes he would forget to eat, other times he would look at the clock thinking it's 6 or 7 PM and see it's 1 or 2 AM. Time really fly by when you do your passion.
By keep pushing and working hard, the business kept on growing like never before. Mark Cuban hasn't maybe thousands of clients but  had 85 K in the bank ( Yes it's 85,000.00 with a company started without even a computer even if it is its industry). He had a secretary, a friend Scott helping him, and a 4 room office where they all moved to.
One day, his partner Martin comes back from the Bank, the Republic Bank, where they had their account. They told him there that a check were whited out and their secretary's name, Renee Hardy, typed over it. Turns out that in a single week, their secretary embezzled money from the company. Embezzled exactly $83,000.00. Mark Cuban was too pissed at everything, himself, the secretary, the bank. He even went to the Bank to complain but with no results.
He went back to the office and realized that there is only one solution, which is to get back to work. No one was going to cover him except himself, he had to act quickly. He was back working harder than ever, and learning and acquire as much information as he can to be in the top.
Mark Cuban noticed that most of the people, even if the information from where he is learning is public and everyone can get it, almost  no one was interested in getting that knowledge advantage. That's a big mistake which until today still happen to many people.He was able to compete with far more experienced guys than him just because he done his best in the learning process.  Huge Advantage for MicroSolutions at that time.
There was also the apparition of  a company named PCs Limited. Mark Cuban saw them for the first time in a full page ad in a magazine  called PC Week. Each week the ad was featuring some PC parts and what intrigued Mark is that each week the price were going lower. If the first time the price was $ 2,000 next week it will be $1940.00 and keep going. Mark  decided to buy some PC components from them.
Mark Cuban was surprised when he discovered that the  PCs Limited company was run  by a kid who was younger than Mark. They talked and Mark was just so impressed by him that he knew they are going to do business for a long time, and that this kid is destined for a bright future. That "kid" was: Michael Dell.
That same year, some improvement happened in MicroSolutions, it becomes a local-area network.They start retailing products from TeleVideo & Novell. Mark says: " This was literally the foundation of my later career."
MicroSolutions kept growing and had now more than $30 Million in revenues. Mark Cuban sold it some years later to CompuServe for $5 Million. ( Yes I know it's much lower than what they were making from the sales, but there is a big distinction between  sales and profit guys )
Don't worry that was just the beginning for some bigger projects, he founded with an another Indiana alumni, Todd Wagner, AudioNet in 1995  (which will be renamed later Broadcast.com). The firm went public by 1998 and it doesn't take much time for the stock to reach $200 a share. A year later, the company was sold to Yahoo! for nearly 6 Billion! Mark Cuban has then definitely reached the B.B.C, which he told his friends he will reach one day. No, it's not the British media it's the abbreviation for Billionaire Boys Club. Mark Cuban  made it! Starting just with envy, motivation and not even the essential materials.
The NBA Adventure
By 2000, Mark Cuban purchased the Dallas Maverick and become the owner of the club for an amount of $285 Million. He took this losing team which was having more than a decade of non-playoff and mediocre players and coaches. The winner attitude of Mark Cuban has impacted the team really well, and he has done as many investments than he can, players, coach and give them all that they can need. The following year, 2001, they qualified for the playoffs , set a record of wins (57)  the next year, by 2006 the team made it to the NBA finals before losing to Miami Heat, and finally got  the NBA title  in June 2011 against the Miami heat. (revenge oh sweet revenge)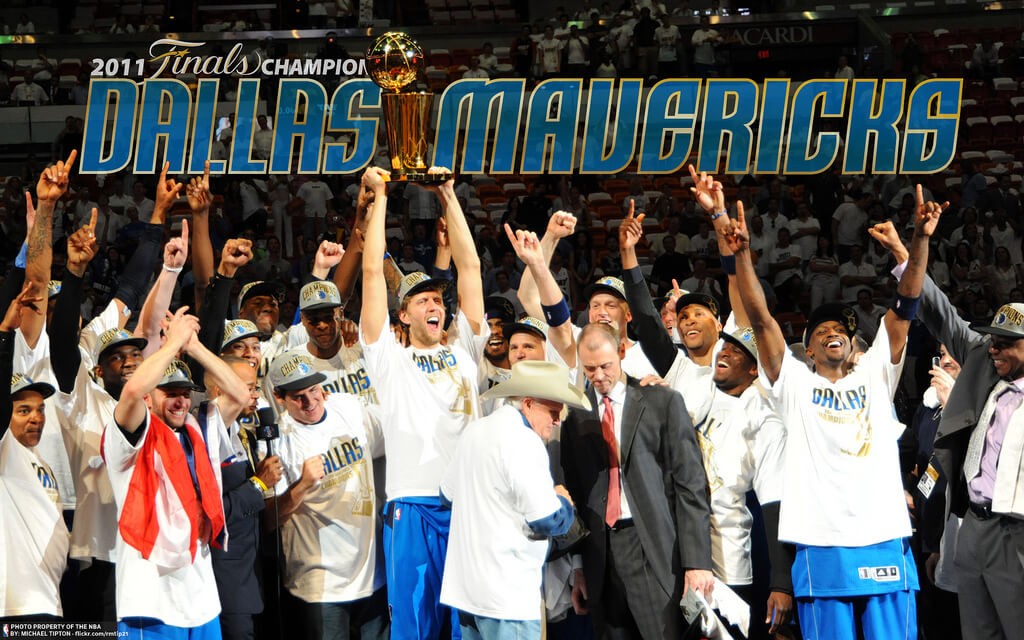 Controversy: Mark Cuban got sued
There was a controversy that followed Mark Cuban during his career where the SEC accused him of insider trading in 2004.In 2013 by March, all the charges were dropped because there is a lack of proof. (When you reach success there will always be people who will want to foul your reputation)
Future of Mark Cuban
He is starting the adventure of HDnet, and he got Magnolia Pictures & Landmark Theaters. High-definition TV market be careful. Mark is coming!
That's it for the full story of Mark Cuban. There was a lot to say and there is still more to say, but I wanted to stick only to the essential. Now let's do a little summarizing to remember all the lessons that we can learn from his story, and what the pieces of advice that he usually gives to starters and the next generation of entrepreneurs.
Advice from Mark Cuban for Entrepreneurs
1)No matter how much you fail you have to keep pushing, and working harder than ever before. Mark Cuban says: "I've been fired from more jobs than most people have had!", does it stop him? If you think so go up and re-read the story, or just the title. I will give a clue  "Billionaire"
2) If you have ideas, express them and don't kill them. Always remember:
3) Always learn as much as you can in the industry you are working on, or someone is going to come to kick your ass, as he says: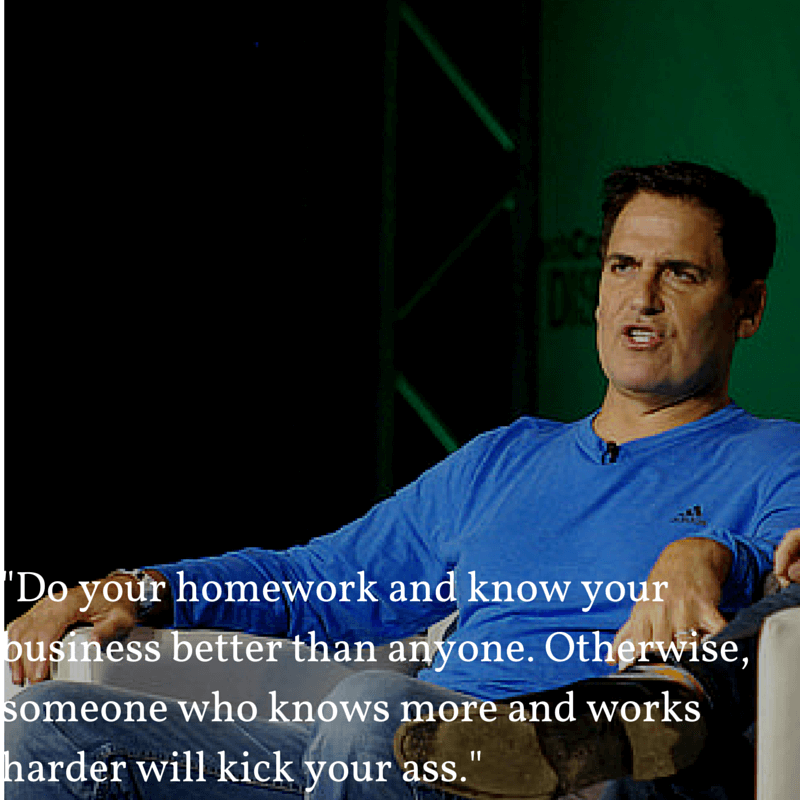 And to close the topic, I let you with certainly the best lesson that Mark Cuban learned, and certainly the best advice he can say to you:
I hope that you liked the story of Mark Cuban and that you learned all what it is important and will work according to the advice that he gives. If you have anything to say about his story to add it, or you want to tell me which successful story you want to hear next, don't hesitate to  comment!
Images courtesy: 1,2,3,4,5,6,7,8,9,10 and 11.