Morgan Freeman is one of the best actors in Hollywood nowadays. He is known for his distinctively smooth, deep voice. It makes it so legit when he interprets the wisest character in all kind of movies.
Morgan has won an Academy Award, a Golden Globe, and a Screen Actors Guild Award. He even got nominated for the Oscars 4 times!
Morgan Freeman is one of the most successful American actors of our time. So today, we will see 15 Morgan Freeman quotes on life and the acting business that will give us a glimpse of the wisdom of that great man.
With no further talks, let's start!
1.
2.
"As you grow in this business, you learn how to do more with less." – Morgan Freeman
3.
"Life doesn't offer you promises whatsoever so it's very easy to become, 'Whatever happened to… ?' It's great to be wanted. I spent a few years not being wanted and this is better." – Morgan Freeman
4.
"Learning how to be still, to really be still and let life happen – that stillness becomes a radiance." – Morgan Freeman
5.
"One of the things you can always depend on – this is one of the truths of the universe, and you heard it first from here – whatever we decide we want to do is what we do." – Morgan Freeman
6.
7.
"I'm not intimidated by lead roles. I'm better in them. I don't feel pressure. I feel released at times like that. That's what I'm born to do." – Morgan Freeman
8.
"People need to start to think about the messages that they send in the movies." – Morgan Freeman
9.
"If you live a life of make-believe, your life isn't worth anything until you do something that does challenge your reality. And to me, sailing the open ocean is a real challenge, because it's life or death." – Morgan Freeman
10.
11.
"I can say that life is good to me. Has been and is good. So I think my task is to be good to it. So how do you be good to life? You live it." – Morgan Freeman
12.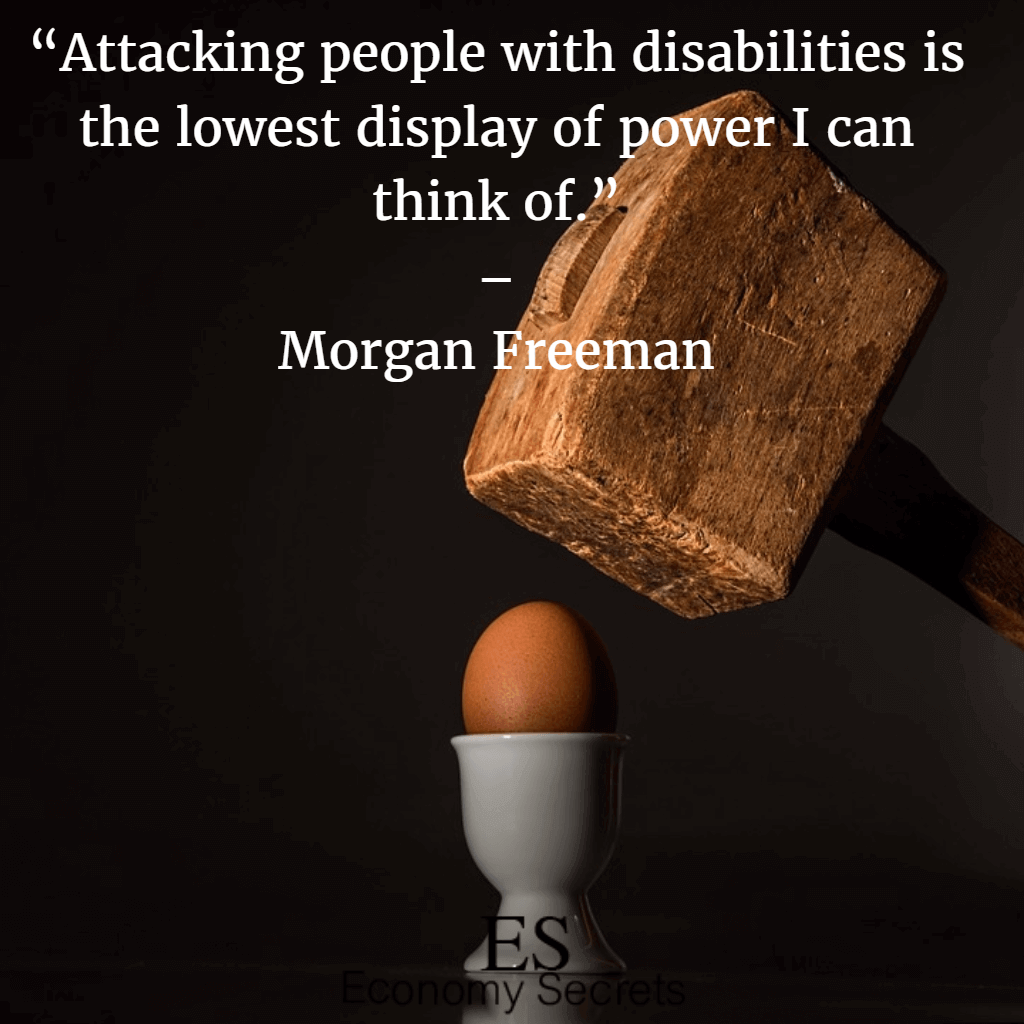 13.
"I always tell my kids if you lay down, people will step over you. But if you keep scrambling, if you keep going, someone will always, always give you a hand. Always. But you gotta keep dancing, you gotta keep your feet moving." – Morgan Freeman
14.
"When you have made your choice, it is providence that is your guide. Good, bad, or indifferent. Your fate lies in that." – Morgan Freeman
15.
Between all these Morgan Freeman quotes, which ones are your favorites?
Let us know about it in the comment section below.