Kobe Bryant is a legend of basketball who just retired lately on 14th April 2016. After than he spend 2 years playing for the Lakers.
Kobe Bryant is a 5 times NBA champion, 2 times finals MVP, 2 times scoring champion and so much more.
Kobe Bryant has a glorius sports career and is one of the top sports icon in the world.
He said some wise words through his career and some simplestic yet powerful ones. I gathered for you today 30 Koby Bryant quotes that will certainly not leave you unaffected.
1.
"I focus on one thing and one thing only – that's trying to win as many championships as I can." – Kobe Bryant
2.
"The most important thing is you must put everybody on notice that you're here and you are for real. I'm not a player that is just going to come and go. I'm not a player that is going to make an All-Star team one time, two times. I'm here to be an all-time great. Once I made that commitment and said, 'I want to be one of the greatest ever', then the game became everything for me."  – Kobe Bryant
3.
"Better learn not to talk to me. You shake the tree, a leopard's gonna fall out." – Kobe Bryant
4.
"The last time I was intimidated was when I was 6 years old in karate class. I was an orange belt and the instructor ordered me to fight a black belt who was a couple years older and a lot bigger. I was scared s***less. I mean, I was terrified and he kicked my ass. But then I realized he didn't kick my ass as bad as I thought he was going to and that there was nothing really to be afraid of. That was around the time I realized that intimidation didn't really exist if you're in the right frame of mind." – Kobe Bryant
5.
6.
"I'll do whatever it takes to win games, whether it's sitting on a bench waving a towel, handing a cup of water to a teammate, or hitting the game-winning shot." – Kobe Bryant
7.
"I've shot too much from the time I was 8 years old. But 'too much' is a matter of perspective. Some people thought Mozart had too many notes in his compositions. Let me put it this way: I entertain people who say I shoot too much. I find it very interesting. Going back to Mozart, he responded to critics by saying there were neither too many notes or too few. There were as many as necessary." – Kobe Bryant
8.
"People just don't understand how obsessed I am with winning." – Kobe Bryant
9.
10.
"I'm here. I'm not going anywhere. No matter what the injury – unless it's completely debilitating – I'm going to be the same player I've always been. I'll figure it out. I'll make some tweaks, some changes, but I'm still coming." – Kobe Bryant
11.
"I have self-doubt. I have insecurity. I have fear of failure. I have nights when I show up at the arena and I'm like, 'My back hurts, my feet hurt, my knees hurt. I don't have it. I just want to chill.' We all have self-doubt. You don't deny it, but you also don't capitulate to it. You embrace it." – Kobe Bryant
12.
"I don't f— with bees, man. Other than that, I'm not afraid of nothing." – Kobe Bryant
13.
14.
"Are you willing to push the right buttons even if it means being perceived as the villain? … I'd rather be perceived as a winner than a good teammate. I wish they both went hand in hand all the time but that's just not reality. … I have nothing in common with lazy people who blame others for their lack of success." – Kobe Bryant
15.
16.
"I'm extremely willful to win, and I respond to challenges. Scoring titles and stuff like that… it sounds, well, I don't care how it sounds – to me, scoring comes easy. It's not a challenge to me to win the scoring title, because I know I can." – Kobe Bryant
17.
"The people who truly know me know what I'm like. There have been people who try to say things that aren't fair, and I check them. And then they don't like me because I checked them." – Kobe Bryant
18.
"Boos don't block dunks." – Kobe Bryant
19.
"As I sit here now, when I take off my shoe and I look down at my scar, I see beauty in it. I see all the hard work, all the sacrifices. I see the journey that it took to get back to this point of being healthy. And I see beauty in that struggle. That's what makes it beautiful." – Kobe Bryant
20.
21.
"My parents are my backbone. Still are. They're the only group that will support you if you score zero or you score 40." – Kobe Bryant
22.
"I'm reflective only in the sense that I learn to move forward. I reflect with a purpose." – Kobe Bryant
23.
"There's a choice that we have to make as people, as individuals. If you want to be great at something, there's a choice you have to make. We all can be masters at our craft, but you have to make a choice. What I mean by that is, there are inherent sacrifices that come along with that. Family time, hanging out with friends, being a great friend, being a great son, nephew, whatever the case may be. There are sacrifices that come along with making that decision." – Kobe Bryant
24.
"Everyone looks at your watch and it represents who you are, your values and your personal style." – Kobe Bryant
25.
26.
"Take it all in. Sit back and watch and listen and hear all the hate that's being thrown at us and remember every person that's kicking you when you're down, because next year it ain't gonna be this way. Appreciate it now. Let it sit in now, because revenge is sweet and it's quick." – Kobe Bryant
27.
"All the training and sacrifice just flew out the window with one step that I've done millions of times! The frustration is unbearable. The anger is rage. Why the hell did this happen?!? Makes no damn sense. Now I'm supposed to come back from this and be the same player or better at 35?!? How in the world am I supposed to do that?? I have NO CLUE. Do I have the consistent will to overcome this thing? Maybe I should break out the rocking chair and reminisce on the career that was. Maybe this is how my book ends. Maybe Father Time has defeated me…Then again maybe not!" – Kobe Bryan
28.
"I remember feeling the silence. I remember feeling the fear. I'm like, 'This could be a wrap.' And that's what the silence was. It was like, 'This could really be a wrap for you.'" – Kobe Bryant
29.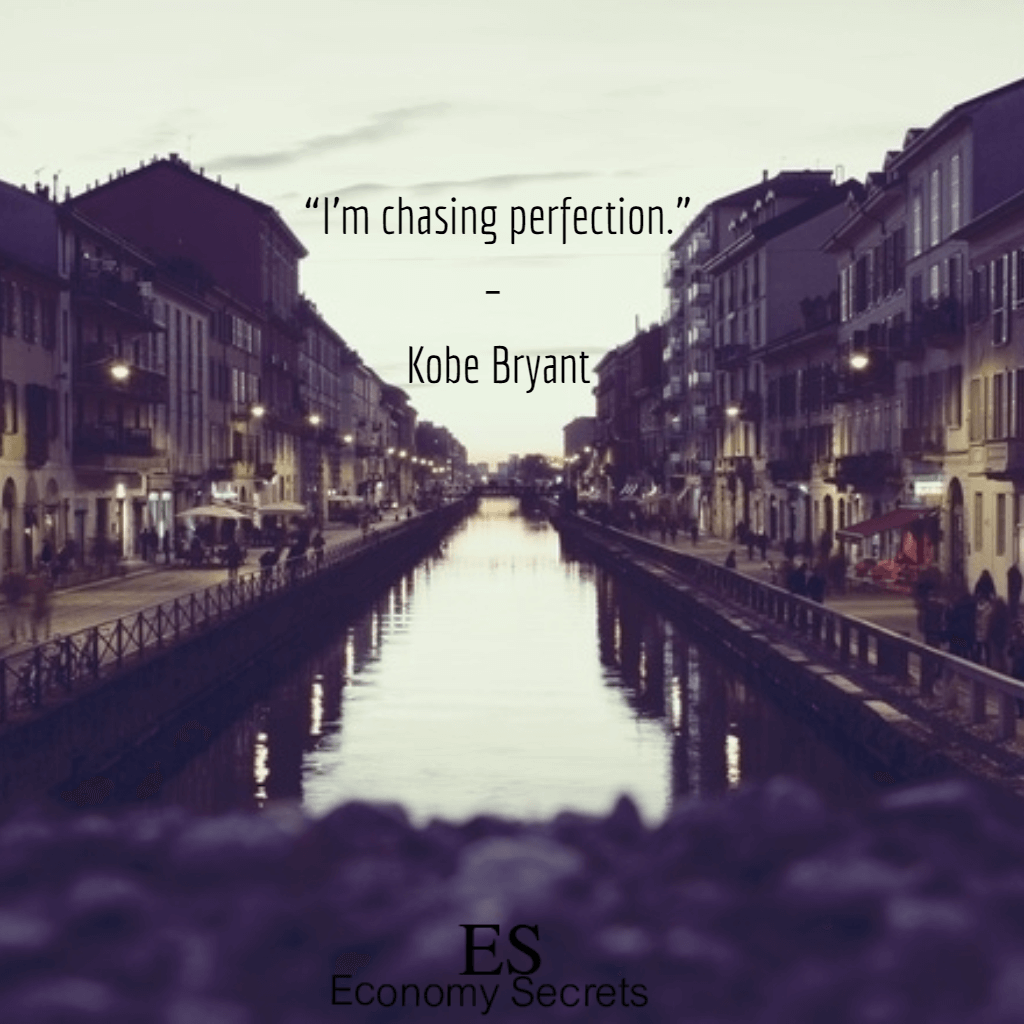 30.
"If you're afraid to fail, then you're probably going to fail." – Kobe Bryant
Finally, between all these Kobe Bryant quotes, which ones are your favorites?
Let us know about it in the comment section below.
Image credits: