Marissa Mayer is the CEO of Yahoo! and was previously a long-time executive, usability leader and key spokesperson for Google .
Marissa Mayer is one of the top successful women of our time. She is a model to anyone who is pursuing success in business and life.
Today, let's see 12 Marissa Mayer quotes that will certainly put you on the path of success.
With no further talks, let's start!
1.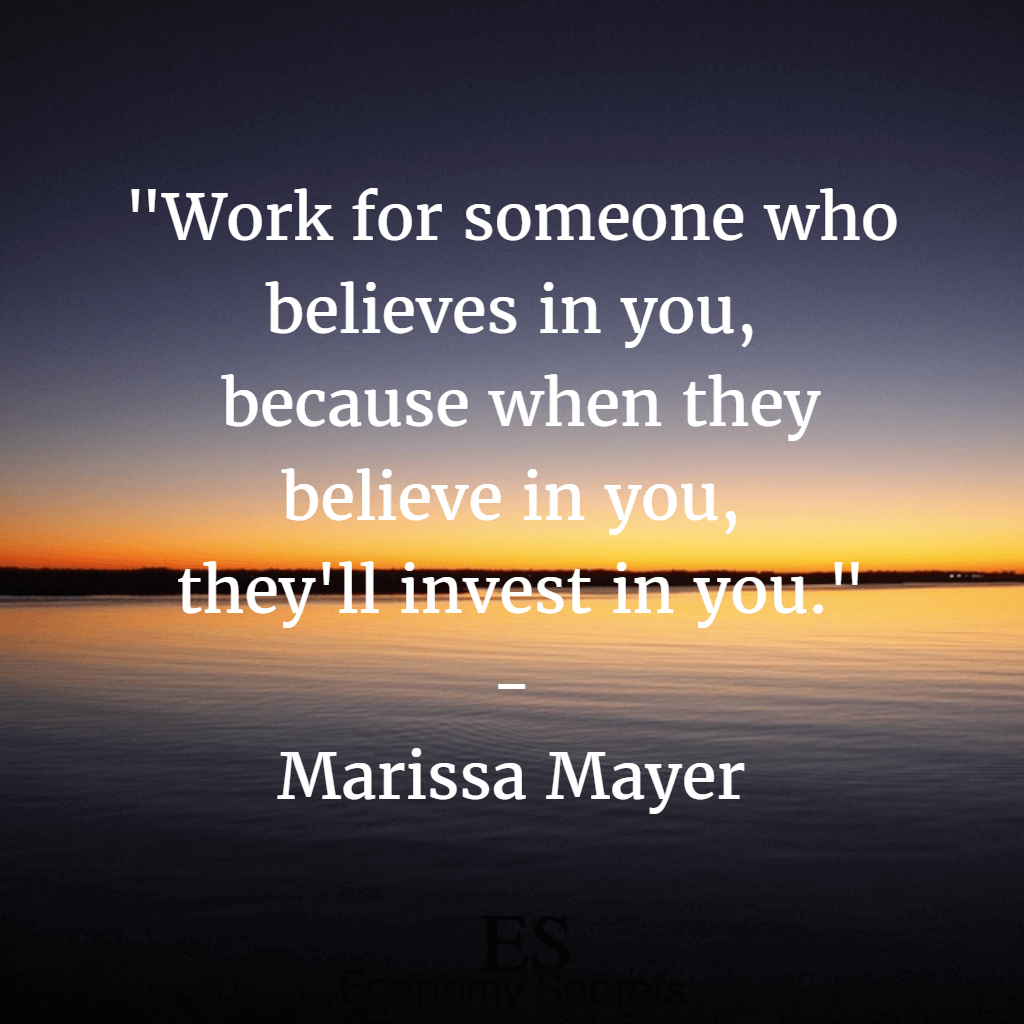 2.
"I always did something I was a little not ready to do. I think that's how you grow. When there's that moment of 'Wow, I'm not really sure I can do this,' and you push through those moments, that's when you have a breakthrough."-Marissa Mayer
3.
"I realized in all the cases where I was happy with the decision I made, there were two common threads: Surround myself with the smartest people who challenge you to think about things in new ways, and do something you are not ready to do so you can learn the most."-Marissa Mayer
4.
5.
"We believe that if we focus on the users, the money will come. In a truly virtual business, if you're successful, you'll be working at something that's so necessary people will pay for it in subscription form. Or you'll have so many users that advertisers will pay to sponsor the site."-Marissa Mayer
6.

7.
"I think threats are always opportunities…and I think the opportunity for us is to focus on the users and innovate. Then the opposite of that is really the biggest threat, which is that we would somehow become complacent."-Marissa Mayer
8.
9.
"Our theory is, if you need the user to tell you what you're selling, then you don't know what you're selling, and it's probably not going to be a good experience."-Marissa Mayer
10.

11.
"For each of the executive hires I've made–and every hire I've made–I've gotten the exact person I wanted. It's been surprisingly easy to assemble what I think is the best and brightest team."-Marissa Mayer
12.
Between all these Marissa Mayer quotes, which ones are your favorites?
Let us know about it in the comment section below.